Technology solutions enable property managers to do more with less. However, in the commercial real estate industry perception drives value. The more desirable a property is, the more lucrative. The perceived safety and security of property has the potential to positively or negatively impact its value. So while, the right technology in the right place at the right time has great potential to reduce security cost and provide excellent value for security spend, property managers must be mindful to balance cost saving tech solutions with tenant expectations.
Tenant mindset and geography are key drivers of the level and type of security measures necessary to create property success. Security personnel, in particular, plays a vital role in commercial real estate, serving as the human face of a property's safety and security measures. Leveraging technology solutions that seamlessly mesh with their presence is critical for achieving tenant satisfaction. To avoid pitfalls that could unravel any potential cost savings, property managers should keep the following key points in mind.
Training Matters
A security professional's understanding and operating knowledge of a property's technology solutions are important for successful application. Recently, a senior property manager of a new account cited one of key factors for changing security providers was the lack of technology training provided officers by the previous security vendor. She shared, "In one instance, because the officer didn't know how to use our visitor management platform, he erroneously printed a badge for a vendor whose contract we had chosen not to renew. Unfortunately, the vendor conducted a complete fire extinguisher inspection of all fire extinguishers in our building. We were forced to pay for the service even though we had contractor with a different service provider. It was an unnecessary and costly mistake that with the right training could have been easily avoided."
Expertise
We are continuously bombarded by the next great tech solution, designed to solve all our problems. Steve Jobs once said, "the overall point is new technology will not necessarily replace old technology, but it will date it. By definition. Eventually, it will replace it. But it's like people who had black-and-white TV's when color came out. They eventually decided whether or not the new technology was worth the investment."
Jobs' comment drives home a key point: decisions about security technology should be predicated on return on investment.  A common pitfall of new tech solutions is the ability to integrate with a building's structure or other technology systems in place. Property managers, sold on the promise of an open system capability, will later discover data points are missing and for effective integration of their new technology additional component must be purchased to achieve the desired results.
An experienced technology security consultant can assist property managers and prevent unnecessary spend for a solution that doesn't fit their property. Leveraging a provider who has the expertise on staff to evaluate whether the cost of a technology investment will complement a property's security program as well as integrate with the building's structure and other technologies provides an even greater means for savings.
Security is part and parcel of a building's amenities. A first-class security presence, amplified by tech-savvy solutions, can increase a property's marketability and pay dividends in the form of a security return on investment for property managers.  
About the Author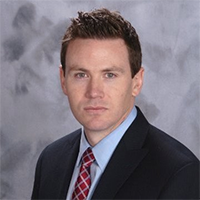 Greg Falahee is Managing Director, Facilities Management, for Allied Universal