Soon, a multitude of fans, tourists and media will descend upon Atlanta for Super Bowl LIII. Whether your event is a major sports event or a Fortune 500 meeting, your business, wherever it is located, needs to be prepared with the right security measures and staff to go the distance to your goal line!  By employing the best security practices, you'll ensure the safety of your guests and staff and prevent damage to the venue. 
Know the Venue and Venue Security Personnel – Every venue requires a specific on-site strategy. What are the entry and exit points? In the event of an evacuation, how would you direct the crowd to avoid panic stampeding and trampling? A contracted, private event security firm should establish a great working relationship with the in-house security team who are the true experts of this venue. Contract security should be in continual touch with the in-house team via their preferred communication method before and during the event.    
Communication is Key – The client manager should be communicating with the in-house security team weeks or months ahead of the special event so that client expectations are aligned. What kind of uniforms should event security wear? How often does the client want to hear from security when a problem arises? 
Train Staff – It's important to identify and train staffers as quickly as possible. Schedule a familiarization site walk so that they can surveil the facility layout. Additionally, it's smart to over staff so if there is an issue, you can call in personnel who are familiar with the venue and don't need a lot of transition time.
Show Time – Prior to the day of the event, all of the logistics should have been orchestrated.  Management will have reviewed post orders with the security officers, the staff is trained and all emergency planning has been finalized. 
Also, event security needs to work closely with the local police department because every event experience is unique and it's important to establish priorities for a variety of emergency scenarios.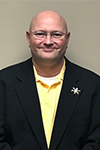 About the Author:
Richard Bray is the Atlanta-based Event Manager for Allied Universal.